Karysma Service Center Menyediakan khidmat servis dan jualan alat alat ganti dan aksesories bagi motorhome dan caravan,

Contohnya Generator (Genset) portable dan built- in, Push start Genset, Remote controlled genset, portable Toilet dan built in, Window set,
Peti ais 12v, Tv LED 12v untuk RV, Awning (Manual dan Auto motorized),
Vent Fan Manual, Rain Sensor Vent Fan, RV Aircond set with installation dan lain lain


Sleeper Built in Gen set with automatic petrol tank and remote control
Sleeper Genset fully automatic with remote control,Boleh Built in terus bawah chasis caravan anda!
Whole set termasuk petrol tank dan semua aksesories,
3kw Rm5500
4kw RM6500
Upah pasang built in genset bergantung pada model motorhome

Portable gasolene Generator set
Loncin Professional 2.5kW Portable Silent Inverter Generator..
Model LC3000i Rm3200
Model LC2000i RM2600
Engine model LC165F-4Engine type single cylinder,
4stroke, forced cooling,
OHVPower output 3.2kW / 3600rpmBore × Stroke 65mm × 45mm
Displacement 149cc
Compression ratio 9∶1
Oil capacity 0.35L
Fuel tank capacity 4.5L
Fuel consumption ≤ 395g/Kwh
Continuing operating time 5 hours
Rated frequency 50Hz
Rated voltage 240V
Rated output 2.3kW
Max output 2.5kW
Rated current 9.6A
AC output quality ISO8528
G2THD/% ≤ 5
Noise Level 52-62
Power factor 1.0DC voltage 12VDC current 8.0A
Starting system recoil start
Overload protect DC Non-fuse Protector
Overload protect AC Inverter over-current protection program control
Noise ≤ 61dB(A)
Dimension 499 × 285 × 455mm
Net weight 27.0kgWarranty 12 months

Preorder/ grupbuy buy 10 free 1
Motorhome dan Campervan Spare parts dan aksesori
Vent Fan Automatic Rain sensor and remote control
Automatic motorized RV Awing system
Motorized Awning for Rv
Dimension : 250 x 350cm
Color : 5 variation
Price : rm2500
Installation : rm100-150
RV Motorhome/ caravan / Campervan window with mosquito net and privacy cover
Tingkap motorhome
Size 300mm x 500mm
dan 500x500mm
Rm650 – Rm790 / set
Tentang Penulis Blog Motorhome dan Campervan Spare parts dan aksesori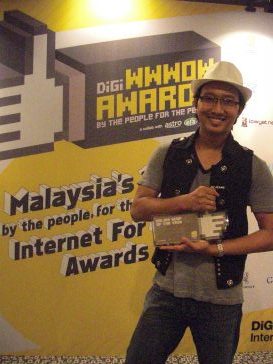 Assalamualaikum, Maaf kerana saya lambat memperkenalkan diri, Nama Saya Ahmad Hazwan bin Zahari (32). atau dikenali di kedai sebagai Along Karysma, anak sulung dari 8 orang adik beradik.

latar belakang pendidikan saya adalah dalam bidang perniagaan di Uitm. Mula Melibatkan diri Dalam dunia Campervan sejak tahun 2017 dan telah mula mengimport Motorhome dari Jepun mulai tahun 2020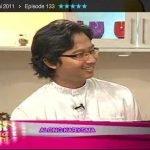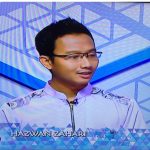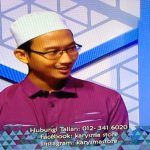 untuk sebarang Pertanyaan/cadangan,
anda boleh hubungi no personal saya di
012-3416010 (Call / WhatsApp)
kerana di dunia Motorhome, kita semua adalah keluarga.
Disini saya kongsikan Alamat kedai kami iaitu di Shah Alam,
Saya harap kita dapat berjumpa supaya dapat kita berkongsi ilmu, pengalaman dan bertukar-tukar pendapat
Alamat Karysma Motorhome Sales and Services
Cawangan shah alam
C-9-G, Jalan Serai Wangi L16/L,
Alam Avenue 2 ,
40200 Shah Alam Selangor.
Landmark puspakom, mee tarik, dominos, ar-rahnu,
calacara, Mohd Chan.
Buka setiap hari 9pagi hingga 9malam,
tiada cuti dan tiada rehat.
0123416010 (Ahmad)

Sekian saja tulisan saya berkaitan Motorhome dan Campervan Spare parts dan aksesori